We wanted a simpler life and we have found it in Panguitch...
It seems like when you finally get a handle on things and like where you are at that is when change comes. This seems to happen to Jace and I! After Jace and I got married we moved to Cedar City where we planted our roots. We went to school, had friends, enjoyed our church callings and life was great! I graduated college with my Bachelors of Fine Arts in Graphic Design and found a career as a designer and we were loving life! Then the change came and we found out we were expecting! We were so excited and scared at the same time! We had just gotten to where we wanted to be in life!
We had Liam Jace Mecham on May 5th, 2016 and our whole world changed! For the better! We were adjusting to our new life as parents and we were so happy with our little family. Jace was still a student at SUU and was on the path to graduate December of 2016 and I was adjusting to be a working mom. I loved my job and couldn't imagine not working. But after time went on and Jace was looking for jobs for when he graduated and we had to re-evaluated our future and came to the conclusion that we wanted a different kind of life. A simple one in a small town.
We both had ties back to Panguitch and both loved coming here all the time so we made the leap of faith and decided to pack up our stuff and move!
This was the scary part for me! I was quitting a great career and leaving my friends in Cedar. But the scariest part was that I was finally going to get a shot at my dream. Working for myself!
Ever since I was younger I always had the plan that I would get my design degree and run a successful design firm and photography studio. Jace has always been so supportive of me chasing my dreams and that was a big deciding factor on moving to Panguitch.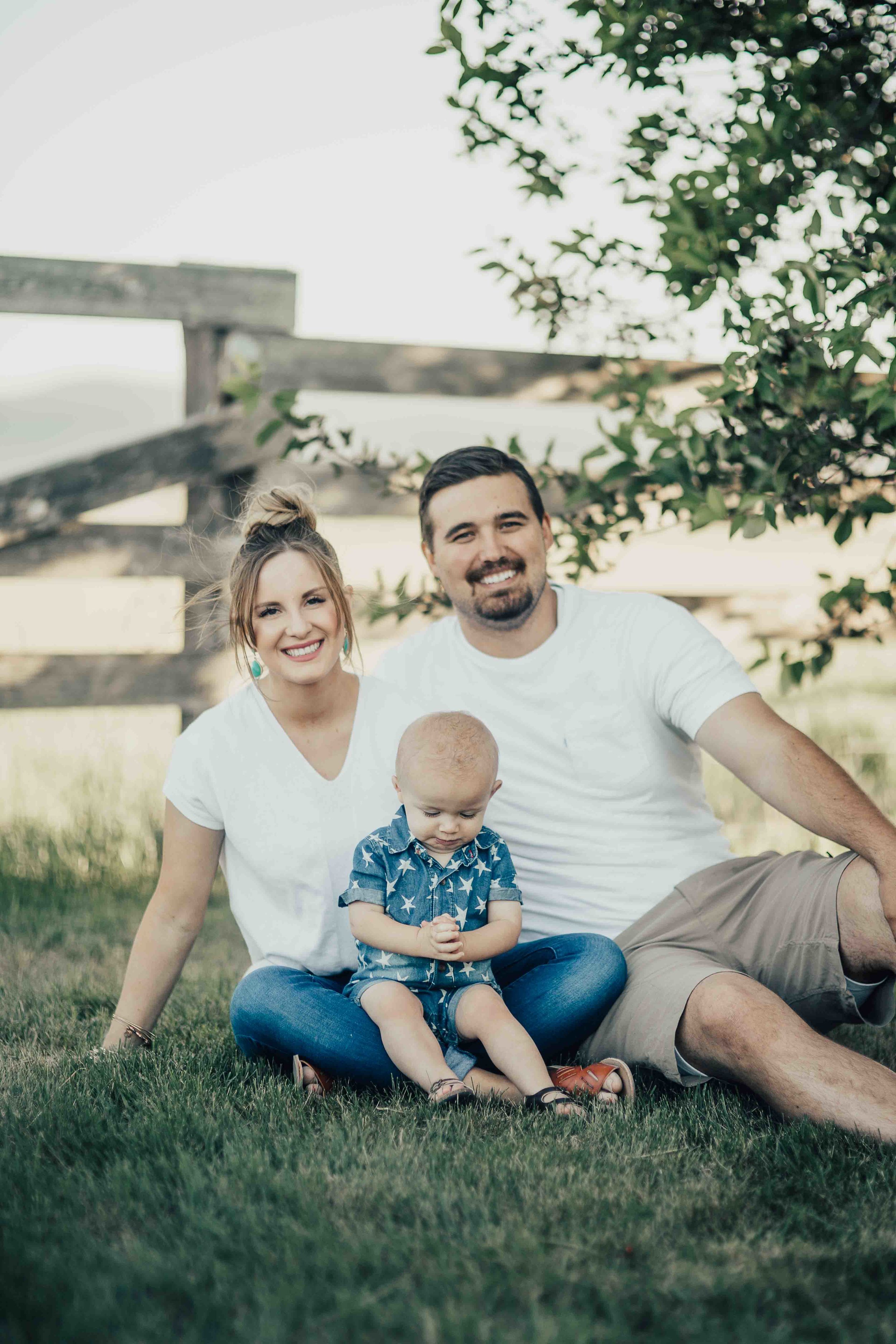 Home is where your family is...
So we moved to Panguitch! It has been great and I get to be home with my little man everyday! We are loving it and are loving living in the country.
Jace is working for the company South Central and I am working as a full-time graphic designer and photographer. We are so happy to be settling in and we love to be around family.
I hope that I can be successful here! So if you know anyone who needs a photographer or designer please send them my way! I am grateful for the clients who I have already gotten since taking this leap of faith! Thank you!